Here you can find inspiration for biking experiences, see pictures from us and our customers and read one of their stories. Enjoy.
Bikeholiday in Denmark
We joined my friends' trip in Hundested. There we stayed in Hundested Kro Hotel, the small hotel where you gave us the bikes. The hotel needs some refurbishing. A bit expensive for the spanish standards, but it was ok. The breakfast was good.
In the rest of the trip we stayed in Danhotels. In Tisvildeleje, it was the Sankt Helene Holiday Center. They have cute apartments, some with kitchen included. In Helsingor it was again the Danhostel Helsingor (a bit older that Sankt Helen and the room were less cute, but good enough), as in Copenhagen, the Danhostel Copenhagen Amager. This one was 4 or 5 km from the city center, but it was very easy to bike there. It had very nice and modern common areas.
In these Danhostels you can always choose with or without private bathroom (we always chose with) and they give you the bedsheets and towels when you check in. You have to make your own beds and remove the bedsheets when you check out. They were very convenient and the breakfast were always very good.
To bike in Denmark was very great, the 47 route is well marked, nice and easy to follow.
Route 47 Gilleleje - Helsingør (25 km)
Bike route 47 runs all the way along the coast from Elsinore to Hundested with Gilleleje located almost in the middle. The entire stretch is about 70 km, but can be divided into several small different trips. The route is a mixture of rides on bike paths along the water and through forests but also driving on roads with traffic must be expected. The route is well signposted.
Based in Gilleleje, you can make some wonderful day trips depending on how far you want to go. The section Gilleleje – Helsingør is approx. 25 km and relatively flat. Here you cycle along the coast most of the way and end through the most beautiful nature in the forest before ending up in Elsinore. If you do not want to cycle back, you can take the train back. It is free to bring bikes in our local trains. We also recommend this trip for families with children.
From Elsinore you have the opportunity to take the bikes to Sweden, which also offers many beautiful bike routes.
If you do not want to go that far, you can just cycle to Hornbæk. It is approx. 12 km and a mixture of driving on paths and roads (about 2 km). By the road it is possible for children to cycle at the sidewalk.
Whether you choose to ride the whole trip to Elsinore or only to Hornbæk, there is plenty to see and do along the way, whether you are a whole family or just a couple. Here you can browse. mentioned:
Skibshallerne (Gilleleje Museum)
Mini golf (Dronningmølle & Hornbæk )
Hornbæk beach
We are happy to guide you from here with all our local tips otherwise you can find more info at
If you want to cycle the entire route Helsingør – Hundested, we can recommend it as a bike holiday at min. 3 days, where we deliver the bikes in Elsinore and pick them up again in Hundested.
Route 47 Gilleleje - Hundested (42 km)
The trip from Gilleleje to Hundested is a very natural beautiful trip that moves along the coast and a bit inland. There is a lot of driving on the road without a path, so you have to be aware of that as a family with children.
Here you can also easily ride small pieces of the stretch in the very beautiful coastal landscape. You can cycle to the beautiful beach in Rågeleje (9 km) and experience the scenic area Heatherhill. If you cycle further, you come to the beautiful summer town Tisvildeleje (21 km), which offers lots of summer fun and beautiful beaches. The trip continues from here through Tisvilde Hegn towards Liseleje.
The route ends in Hundested, where you can enjoy life at the harbor. From here you can also take the ferry to Rørvig and enjoy the day here at the harbor or by the beach.
A very scenic trip with many small local attractions such as farm cafes, farm shops, galleries and of greater experiences can be mentioned:
Gilbjerg Hoved – Zealand's northernmost point
Rågeleje beach
Heatherhill
Rokkedysse bær v. Gundekildegaard
Tisvildeleje town and beach
Tisvilde Hegn
Asserbo Castle ruin
Liseleje
Kikhavn
Rørvig
If you want to cycle the entire route Helsingør – Hundested, we can recommend it as a bike holiday on min. 3 days, where we deliver the bikes in Elsinore and pick them up again in Hundested.
We are happy to come with our best recommendations for you or you can read more at
Route 33 Gilleleje - Hillerød (28 km)
Route 33 from Gilleleje to Hillerød is a fantastic scenic bike ride through Gribskov. Starting in Gilleleje, you drive along the Søborg canal past Søborg Castle ruins. After approx. 10 km drive you get to Gribskov, where you cycle the next about 15 km. The route can be difficult to follow if you only drive after the signs in the forest, as it can be difficult to see the directions on the signs. So a GPS can be recommended. The walk through the forest is on a good path with a few small climbs. You can make lots of stops along the way and enjoy the small forest lakes and the forest's many other wonderful experiences Parforce Gribskov. You come out approx. 3 km from Hillerød center and can easily cycle to the city center, where you can enjoy  Frederiksborg Castle and the associated castle park
If you do not have the strength to hop on the bike back, you can take trains back. It is free to bring bicycles on our local train (Local train)
Read more at Visitnordsjaelland
Route 48 Slotsruten (85 km)
This bike route is relatively new and connects our castles here in North Zealand, castle ruins, monasteries and the perforland landscape. From Gilleleje,  you cycle along route 47 to Dronningmølle, where you can find route 48 at Villingerød vej. The trip is about 85 km and takes place on smaller country roads and the path through the forest.
In addition to the beautiful nature the trip offers, you can browse. experience:
Can be recommended as a mini bike holiday at min. 2-3 days, possibly starting and ending in Gilleleje or in Elsinore, where we can deliver and pick up the bikes.
Enjoy.
Opening hours  from week 35
We are now only open by appointment. Book your bikes online.
(You can always return bikes 24/7)
Delivery and pickup:
From week 35 we only deliver and pick up bikes by appointment
Book your bikes online and we deliver the next day.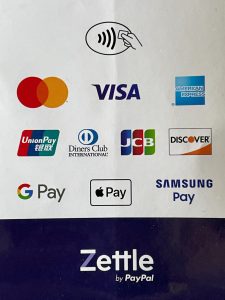 The Shop
Svend Henriksens vej 14
3250 Gilleleje
Nordkystens cykeludlejning
V. WeideGruppen
Vicky Weide Nielsen
cvr: 38295764