Delivery & pick-up.
We offer delivery and pick-up of bikes and SUPs throughout North Zealand and Odsherred by agreement. The prices are individual and depend on where we have to deliver to, number of bikes and rental period.
We strive to deliver and pick up bikes in the morning between  8 and 9 am, and again in the afternoon between 15 and 16 pm all days of the week in high season and otherwise by appointment.
If you want to hear more about this service, you can call + 45 51292943 or send us a mail:  info@nordkystenscykeludlejning.dk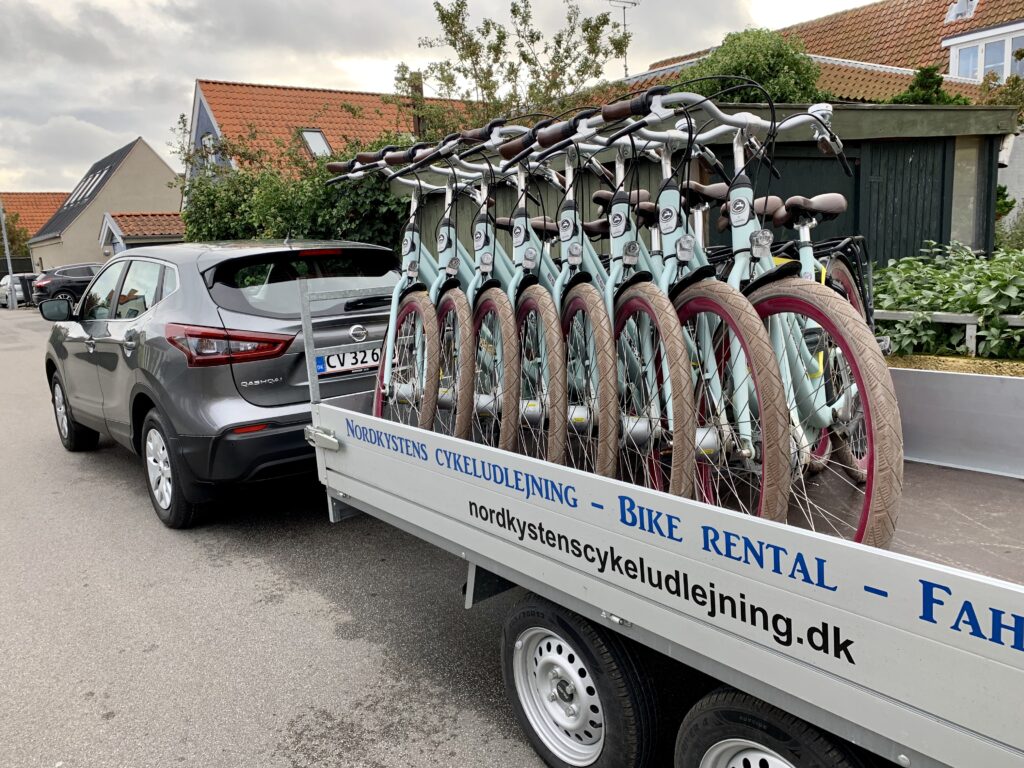 Bike holiday in North Zealand.
Go on a bike holiday in North Zealand. Here are lots of good bike routes, beautiful nature, beautiful beaches and cities, as well as lots of culture. Attractions suitable for both children and adults. North Zealand has plenty to offer regardless of interests and is only an hour's drive from Copenhagen.
We are happy to help you have a completely unforgettable cycling holiday. We can arrange your bike holiday as a complete package or simply make our bikes available, delivered and picked up where you want to start and end your holiday.
It is possible to get both child and adult bikes, child seats, trailers for 2 children or a trailer for luggage.
If you want our help to arrange an unforgettable cycling holiday, you can send us an email:
info@nordkystenscykeludlejning.dk
For companies.
We offer to arrange company events throughout North Zealand and the Copenhagen area.
We can make a program for you according to what you want or just deliver / pick up the bikes where you are to hold your company event.
We have had everything from 6 to 60 bikes out to events, where we have delivered and picked up the bikes at agreed locations. Here we can browse. mention 50 bikes for team building with Novo Nordisk, 8 bikes for the German press tour with guide, 25 bikes for the cyclemeet and 40 bikes for the European meeting for UNESCO employees with Visit Nordsjælland. All very different events.
The bikes we use for these events are high quality bikes with 3 gears that everyone can ride. We are at your disposal from start to finish if needed.
We can deliver up to 80 bikes outside our high season (July / August)
For more information You can contact us at mail: 
info@nordkystenscykeludlejning.dk
Or phone: +45 51292943
Opening hours  from week 35
We are now only open by appointment. Book your bikes online.
(You can always return bikes 24/7)
Delivery and pickup:
From week 35 we only deliver and pick up bikes by appointment
Book your bikes online and we deliver the next day.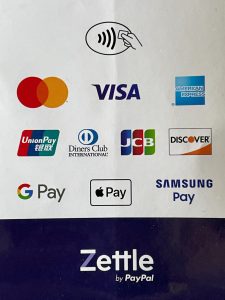 The Shop
Svend Henriksens vej 14
3250 Gilleleje
Nordkystens cykeludlejning
V. WeideGruppen
Vicky Weide Nielsen
cvr: 38295764