Go on bike holiday in North Seeland and You will discover lots of beautiful nature, lovely beaches, small towns and habors and lots of culture. Attractions for both kids and adults.
North Seeland has so much to offer and it only takes about a hour to Copenhagen or You can take the ferrie til Sweden and visit two conties in one.
We have a lot of local knowledge and would love to share it with You.
Let us arrange your next bike holiday
We would love to help You arrange your next bike holiday here in North Seeland. We can help You put together your trip or just deliver and pick up the bikes where You would like to start and end your trip.
If You would like us to put together your bike holiday, we need to know a few things
when You would like to start and end your holiday?
how far would You like to ride each day?
what You would like to see ? (your interest)
how You wishes to live. Price per day (max and min), breakfast and dinner included?
would You like to stay the same place more nights and ride out from there?
 Please send us an email:
info@nordkystenscykeludlejning.dk
Story from a bike holiday
We joined my friends' trip in Hundested. There we stayed in Hundested Kro Hotel, the small hotel where you gave us the bikes. The hotel needs some refurbishing. A bit expensive for the spanish standards, but it was ok. The breakfast was good.
In the rest of the trip we stayed in Danhotels. In Tisvildeleje, it was the Sankt Helene Holiday Center. They have cute apartments, some with kitchen included. In Helsingor it was again the Danhostel Helsingor (a bit older that Sankt Helen and the room were less cute, but good enough), as in Copenhagen, the Danhostel Copenhagen Amager. This one was 4 or 5 km from the city center, but it was very easy to bike there. It had very nice and modern common areas.
In these Danhostels you can always choose with or without private bathroom (we always chose with) and they give you the bedsheets and towels when you check in. You have to make your own beds and remove the bedsheets when you check out. They were very convenient and the breakfast were always very good.
To bike in Denmark was very great, the 47 route is well marked, nice and easy to follow.
Go alog the coast and discover our beautiful nature, small museums. You can follow the route 47 towards Helsingor or Tisvildeleje/Hundested.
Nordkystens cykeludlejning
V. WeideGruppen
Vicky Weide Nielsen
cvr: 38295764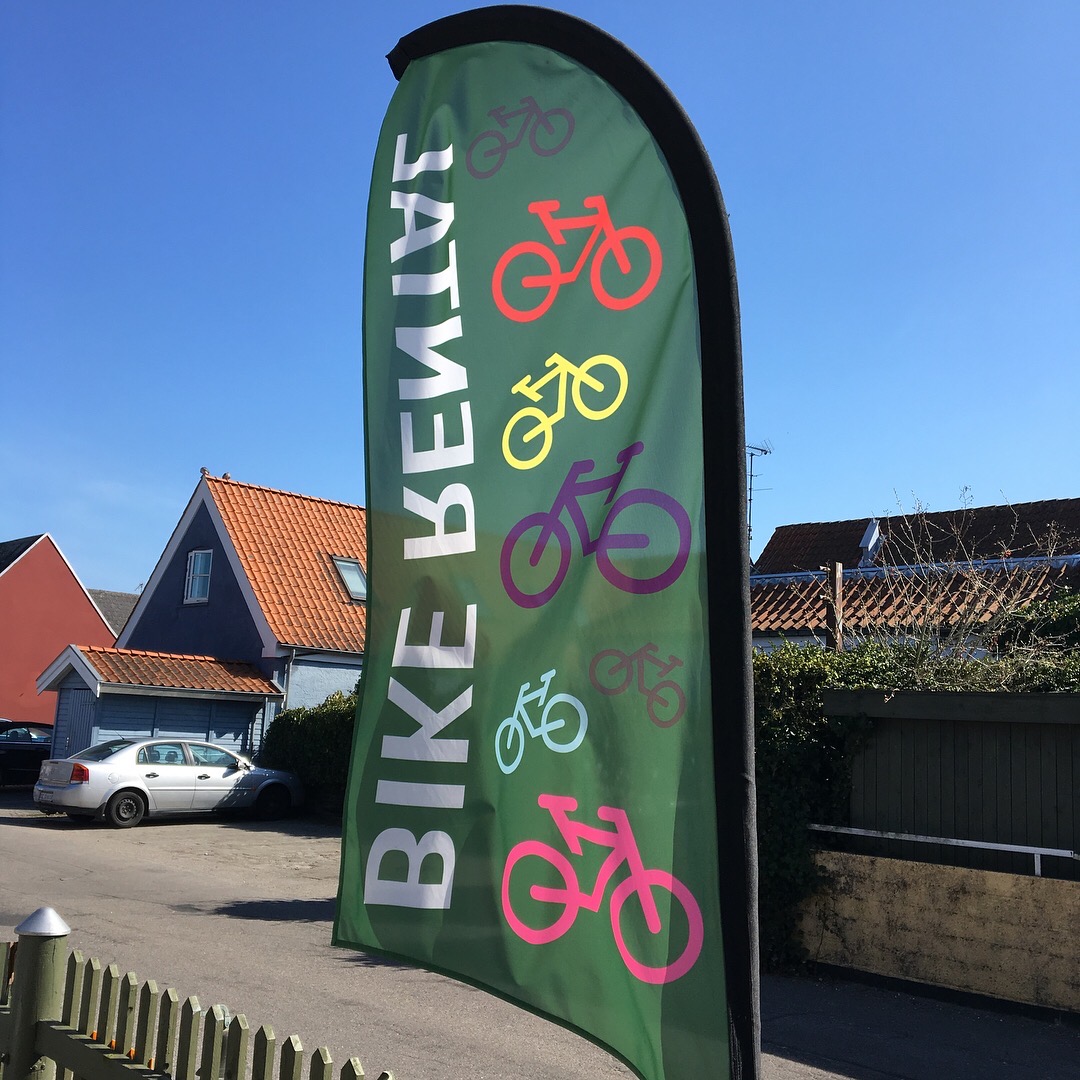 The Shop:
Svend Henriksens vej 14
3250 Gilleleje
Denmark