SUP Boards
Enjoy an active and fun holiday with our SUP boards. It can be fun for the whole family or alone. Experience the beautiful coast from the sea side.
Our boards are all around boards and can therefore be used by anyone who wants to try their hand at it. They are available in two sizes 10.4 and 10.6.
Included in the rent is 1 life jacket in the desired size. Extra vests can be rented.
Prices
2 hours: 250 d.kr
50 kr/ ekstra hour
1 day: 375 d.kr
1 week: 750 d.kr
Rental incl. 1 life jacket
Ekstra life jacket:
1. day: 45 d.kr
1 week: 175 d.kr
Rental conditions
Tenant must be min. 18 years.
Tenant must be able to swim 300 meters
The tenant is liable for any damage or deterioration that occurs on the leased property during the rental period and must cover the landlord's losses on request.
Life jackets must be worn at all times when on the water.
SUP and accessories are rented at your own risk. In the event of damage to the tenant, other person or thing, no claim can be made against the landlord.
The rented is not insured by the landlord.
Lost SUP is replaced with full value (DKK 8,500).
One must not be under the influence of alcohol or narcotics during the rental period.
It is the tenant's own responsibility to follow the prescribed rules for the use of SUP that are included.
SUP must be returned to Svend Henriksens vej 14 within the agreed rental period unless otherwise agreed.
Opening hours  from week 35
We are now only open by appointment. Book your bikes online.
(You can always return bikes 24/7)
Delivery and pickup:
From week 35 we only deliver and pick up bikes by appointment
Book your bikes online and we deliver the next day.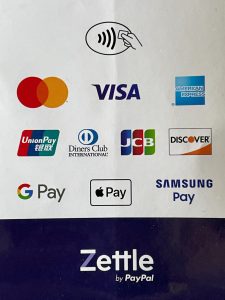 The Shop
Svend Henriksens vej 14
3250 Gilleleje
Nordkystens cykeludlejning
V. WeideGruppen
Vicky Weide Nielsen
cvr: 38295764